Newly elected Councilwoman Adria Petrick was sworn in at the 2022 Annual Organizational Meeting for the Village of
Ottoville.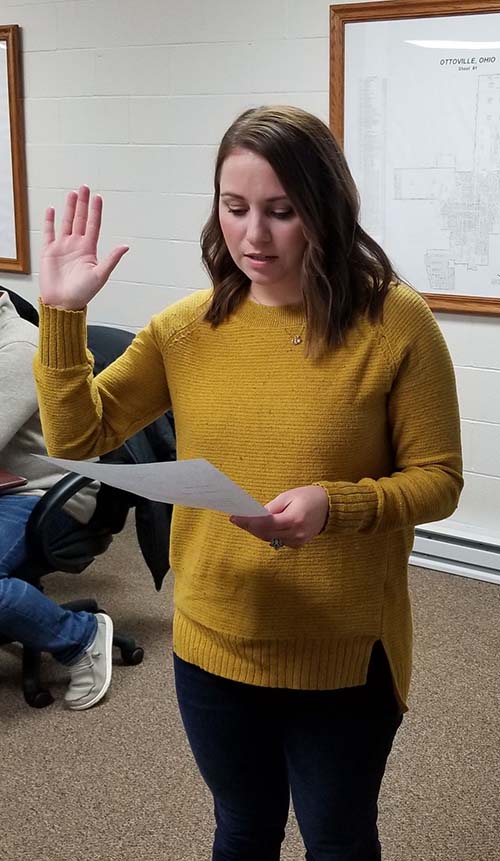 She takes the seat recently held by Jerry Markward. Adria and her husband Zach have two children, Nora and Wells. A graduate of
The University of Northwestern Ohio with a bachelor's degree in Healthcare Administration. Adria is the office manager at Glandorf Vision Group. Adria commented after being sworn in: "I grew up in Ottoville and always knew I wanted to raise my family here as well. I enjoy being part of our tight-knit and supportive community. I look forward to serving the Ottoville community and keeping it one of the best!" In her spare time, she enjoys cheering on the Buckeyes, being a Cleveland Browns and Indians fan, and spending time with family and friends.