WATER TREATMENT & DISTRIBUTION
Ottoville Village water comes from 2 wells pumped through an aerator, chlorinated and stored in clear wells till needed. The water is then pumped through sand pressure filters and out to the Village.
There are two elevated water storage tanks within the Village limits. One in the middle of the Village holds 100,000 gallons of water, and one in the industrial park holds 200,000 gallons of water.
In 1982 the Village built the water plant and since has had two upgrades. This plant pumps approximately 134,000 gallons of water every day. Ottoville water is tested daily to make sure the Village is safely meeting the environmental protection agency's quality standards for drinking water.
The Maintenance and daily operations include
Record keeping of our 0.325 MGD ground water treatment plant (wells identified as #3, #4, & #6).
Maintenance and inspections of our distribution system, including hydrant flushing, water main repairs, emergency shut off and meter maintenance.
Scheduling maintenance of our 100,000 & 200,000 gallon water towers
Scheduling well maintenance of inspections
Quarterly meter reading and special purpose meter rental drop off
Daily monitoring of our water quality and yearly sampling per Ohio Environmental Protection Agency schedule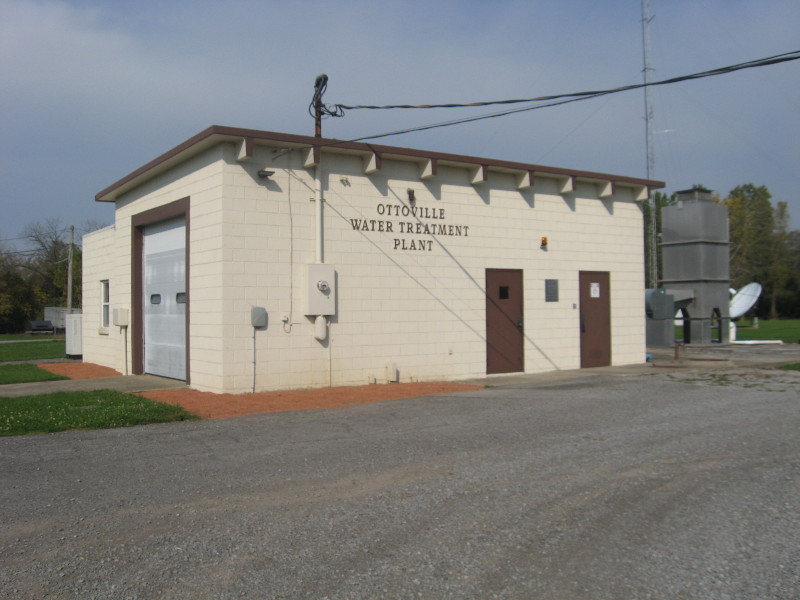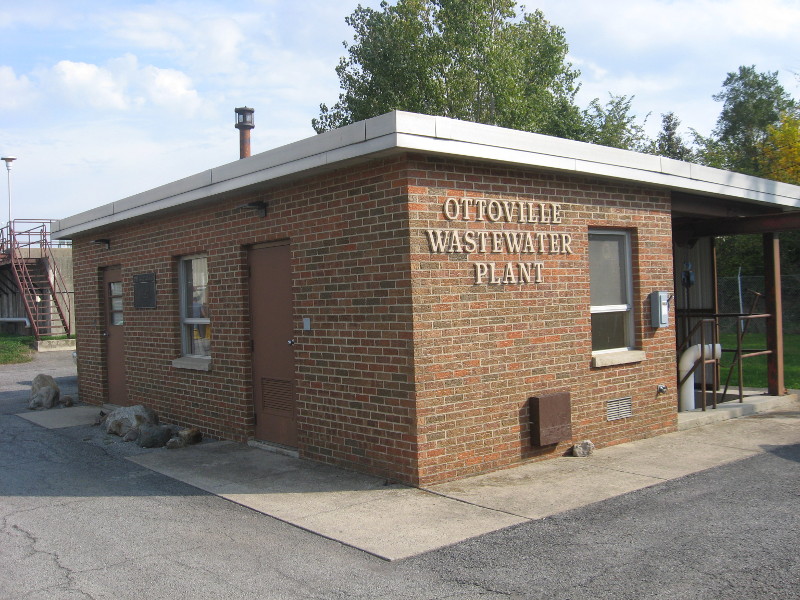 WASTEWATER TREATMENT & COLLECTION
Wastewater Plant
200 Utility Drive
Ottoville, OH 45876
The Ottoville Wastewater Treatment Plant went on line in 1978. The Treatment Plant has been upgraded since then. Possible future upgrades would be, replacing the flite drives & flite assemblies.
The Ottoville Village Treatment Plant safely processes wastewater and discharges to the Little Auglaize River according to the environmental protections agency's standards.
The maintenance and daily operations include
Record keeping of our 0.339 MGD Activated Sludge Treatment Plant
Maintenance of plant equipment and buildings
Maintenance & calibrations of lab instrumentation
Maintenance & inspections of our collection system including video camera inspection & sanitary sewer cleaning
Daily monitoring of our waste streams including weekly, monthly, & quarterly sampling per Ohio Environmental Protection Agency schedule
Monitoring and scheduling sludge removal
Maintaining 270kw generator for standby power